Leader of Iranian Jewish community hails late Imam Khomeini for boosting and consolidating unity among followers of divine religion.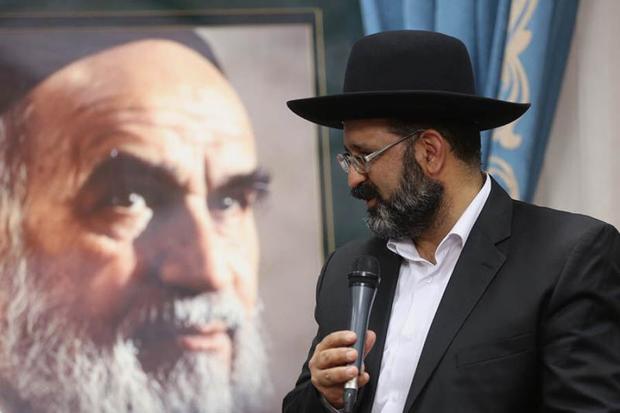 Leader of Iran's Jewish community Younes Hamami Lalehzar said in a message on Wednesday that Imam Khomeini, the late founder of the Islamic Republic of Iran, always emphasized the commonalities that exist between divine religions, preparing the ground for unity.
The message came on the occasion of the 32nd demise anniversary of Imam Khomeini.
Hamami Lalehzar condoled with the Iranian nation on behalf of the Jewish community on the sad occasion.
He expressed regret that it is the second year that it is not possible to hold a major commemoration ceremony on the demise anniversary of the late Imam due to the global spread of COVID-19, however, noting that the memory of Imam Khomeini is with every Iranian person.
The remarks come as devotees in Iran and elsewhere across world will commemorate 32nd passing anniversary of Imam Khomeini with online events as a deadly coronavirus pandemic has restricted mass gatherings across the globe.
Every year, Imam Khomeini's passing anniversary is marked on June third at the mausoleum in a ceremony that is attended by governmental officials, foreign ambassadors, and hundreds of foreign guest.
The late founder of the Islamic Republic has remained a great aspiration for Iranians and people around the globe despite 32 years since his passing and heavenly departure.