The department for International Affairs of the institute has published colander of the New Year 2021 in a variety of languages including English, Arabic and Urdu.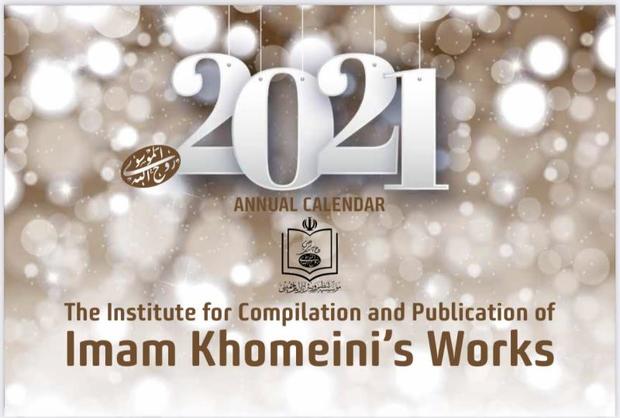 It has also been decorated with photos and quotes by Imam and an introduction about the institute's activities and duties.
The institute publishes multilingual calendar each year in order to dispatch it to diplomatic missions, famous libraries and research centers across various parts of the world.
In recent years, several of Imam's Quranic, Hadith, mystical and jurisprudential works have been translated into several languages by the international affair department and are widely welcomed by the world audience across different parts of the globe.
Imam's dynamic works, speeches and messages will continue to inspire the believers and faithful for the generations to come for next coming decades and centuries.
His dynamic mystic and religious thought would continue to spiritually guide and transform the truth-seekers for the coming periods and centuries.
The department has also designed and presented several works of Imam Khomeini, the great religious and spiritual leader of Muslim world, in form of multimedia CDs and digital productions in English and Arabic languages.
Some audio form of Imam's books and a comprehensive movie about his biography and events are also among the multimedia items appealing to and attracting the visitors.
The works have been classified in various categories. The works are ranged as general and specialized works in various fields.
New Year calendar is in link below: